Autumn Aromas Part 1: DIY Autumn Spice
It's that time of the year that we really enjoy the warm and spicy aromas. It's not just a coincidence that as the weather gets cooler we automatically start craving and utilizing warm spices in our foods and beverages. Spices have been used for centuries all over the world for flavoring foods and also for their therapeutic properties, such as warming the body. Diffusing your favorite seasonal essential oils can fill your home with spicy goodness while disinfecting the air. This Autumn Spice blend can also be diluted in a carrier oil to make a warming massage oil.
Autumn Spice Blend:
Mix the following Essential Oils in a 15 ml Amber Dropper bottle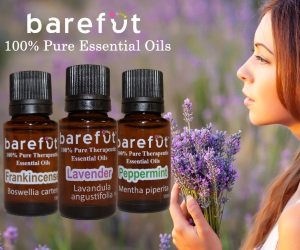 30 Cinnamon
20 Clove
25 Nutmeg
30 Ginger
10 Orange
Make a room spray
Add Essential Oils to empty aluminum spray bottle first. Then add witch hazel and mix. Fill remaining with water. Shake before using.
70-80 drops Autumn Spice Blend
1 – 4oz Aluminum Spray Bottle
2oz Water
2oz Witch Hazel
Diffuse it
Add 5-6 drops Autumn Spice Blend to your diffuser to spice up your home or office!
Add 3-4 drops Autumn Spice Blend to your AromaFresh Car Diffuser
Happy blending and diffusing!
Autumn Aromas Part 2: Diffuser Blends For Your Home & Office
What is it about Fall that you enjoy most? Is it the crisp cool air? The beautiful colors of the leaves changing? Maybe it's the warm cider or Chai tea with pastries and pumpkin spices… There is a lot to enjoy this season!
In Traditional Chinese medicine, Autumn is the season that governs organization, setting limits and protecting boundaries. This is the perfect time of the year to wrap up unfinished business from the spring or summer and enjoy the fruits of your hard work. It is also a great time for new beginnings and to create new projects. It is the season of taking care of your body and mind by letting go of anything that you are holding on to, and being mindful while creating an open space to allow room for new experiences where we can learn, grow and become creative.
Below are some diffuser recipes that you and the ones around you can appreciate this season.
Good Morning Wake up– Mentally stimulating, makes a great office blend when feeling sleepy, or if you need that extra focus. Diffuse by your desk with the Aromafier for a great pick me up!
2 drops Cypress
2 drops Rosemary
2 drops Lime
Log Cabin Blend – Mood lifting, comforting, inner peace, eases anxiety.
2 drops of Juniper
2 drops of Cedarwood
2 drops of Sweet Orange
Warming Elements Blend – Warm the heart, body and mind. Stimulates creativity, alertness and productivity while decreasing mental sluggishness.
3 drops of Cinnamon
2 drops of Clove
2 drops of Balsam Fir
What are your favorite Fall blends? Please share!
Autumn Aromas Part 3: Spa Treatments
Fall is in the air! Essential Oils that we select for the fall are usually those that have warming and clearing properties. This is a season of transition and growth, so we want to choose oils that assist with emotional transitions and adapting to new changes. As we mentioned in the Part 2 of this series, this is the perfect time of the year to wrap up unfinished business, while being mindful and letting go of baggage that holds us back and allowing space for new beginnings. Time to relax, let go and be happy!
In this section we will show you how you can bring the spa to you. Nourish your body and mind with these amazing treatments that you can incorporate into your Aromatherapy rituals. Taking care of your skin is another component as Fall weather usually comes with dryer skin…and we have a solution for that!
Some of our favorite Essential Oils to utilize in the Autumn include:
Cinnamon: Enhances properties of other oils, antidepressant,restores ease and comfort to tired, fatigued or overworked bodies.
Clove: Very warming, and like cinnamon, increases metabolism, relieves pain, settles stomach, refreshes and restores and overworked mind and body.
Nutmeg: Pain reliever, relieves stress and mental exhaustion, reduces respiratory issues, improves sleep quality, supports heart/liver/kidney health
Sweet Orange: Relieves inflammation, lifts the spirit and promotes feelings of joy. Cleanses the lymphatic system and calms the nerves.
Balsam Fir: Refreshing, promotes mental clarity, energy boosting, lung tonic, helps with sore muscles and joints.
Black Spruce: Purifying and cleansing, promotes openness and awareness for the mind. Respiratory tonic, clears congestion.
Scotch Pine: Purifying and stimulating, deodorizing. Promotes strength and vitality.
Ginger: A warming and strengthening tonic that aids in digestion and also in TCM helps move the flow of stagnant chi and circulation of blood. Restores emotional depletion and counteracts exhaustion.
Black Pepper: Warming, eases anxious feelings, relaxes muscular tension, boost immune system, high in antioxidants.
Scrub away dry skin cells with this Ginger-Orange Spice Sugar Scrub. Then nourish your skin from head to toe with one of the massage & body oils below.
Ginger-Orange Spice Sugar Scrub – Use on your body only, not on face. Don't forget to wash that shower after as oils can get slippery.
In a PET Plastic Jar mix the following:
1/2 cup Turbinado Sugar
1/4 cup Apricot Kernel or Almond Carrier Oil
15 drops of Sweet Orange EO
10 drops of Ginger EO
Fall Romance Massage & Body Oil – Mix the following Essential Oils in 1 oz Almond Carrier Oil.
3 drops of Ho-wood EO
2 drops of Patchouli EO
2 drops of Ylang Ylang EO
3 drops Sweet Orange EO
1 drop Ginger EO
Nourishing Body & Bath Oil – Stress relieving, and skin toning.
Mix the following in 1 oz amber glass bottle. For larger amounts of massage oil, adjust the quantities of Essential Oil to carrier as needed.
1 oz Pumpkin seed Carrier Oil
2 drops Sweet orange EO
4 drops Lavender EO
4 drops Cedarwood EO
Renewal Bath – Mix the following ingredients together in a container first. Then add to warm bath water just before soaking. Relax and renew.
10 drops Black Spruce EO
1 tbsp Pumpkin Seed Carrier Oil
1 -2 cups cup Epsom salts
How will you spa this Autumn?

*Reposted from Barefut by. Fernanda Santiago